LOGO Design Package Custom
LOGO Design Package Custom
We are a team of professional artists.
We deliver amazing retro vintage, hipster, badge, or monogram logo design with our creative skills and experience (of more than 5 years now).
We are flexible to your needs.
You will get :
Get ORIGINAL Logo concepts
Designs are Unique and Standout with Incomparable Quality
Premium Support
Custom tracing of any real object (Send us any real-life picture and style of tracing you want)/optional TOP NOTCH Quality and 100% Satisfaction guaranteed
Work until your satisfaction
Swift and Reliable Communication
You can also use them on:
- Your website
- Banners
- Stamps, headers
- Icons
- Facebook / Twitter / Instagram
- Business cards, self-promotion, advertising, and more!
- You can also contact us for the whole branding. Inbox us to get a custom offer
Compare Packages


- Custom
-
Economy
-
Value
-
Professional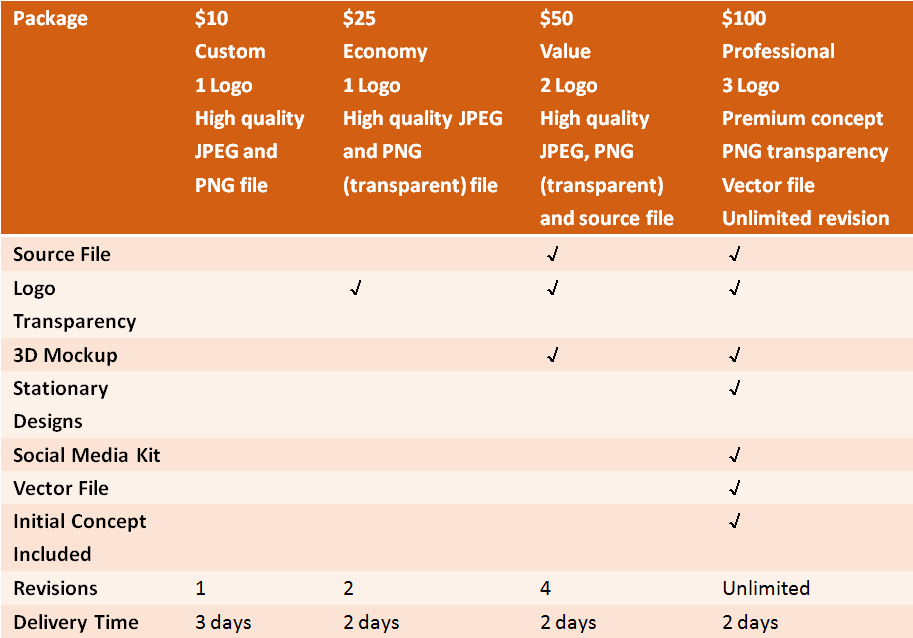 Why choose us?


Danyel: Very good service easy to use and cheap.
The customer has bought: Brand Design

2021/10/23

Matthew Hall: Great service, live chat was excellent. Happy days!
The customer has bought: Brand Design

2021/10/23

Colin: Great service, and amazing price options.
The customer has bought: Translation

2021/10/24

Pedro: Nice service. It meets my requirements very well.
The customer has bought: Marketing

2021/10/24

Dan: Amazing service, fast and reliable, the live chat was very helpful and they have always come as intended.
The customer has bought: Translation

2021/10/25

Clashbro: Safe easy reliable. The simple and easy way would recommend!
The customer has bought: Marketing

2021/10/25
Write your review